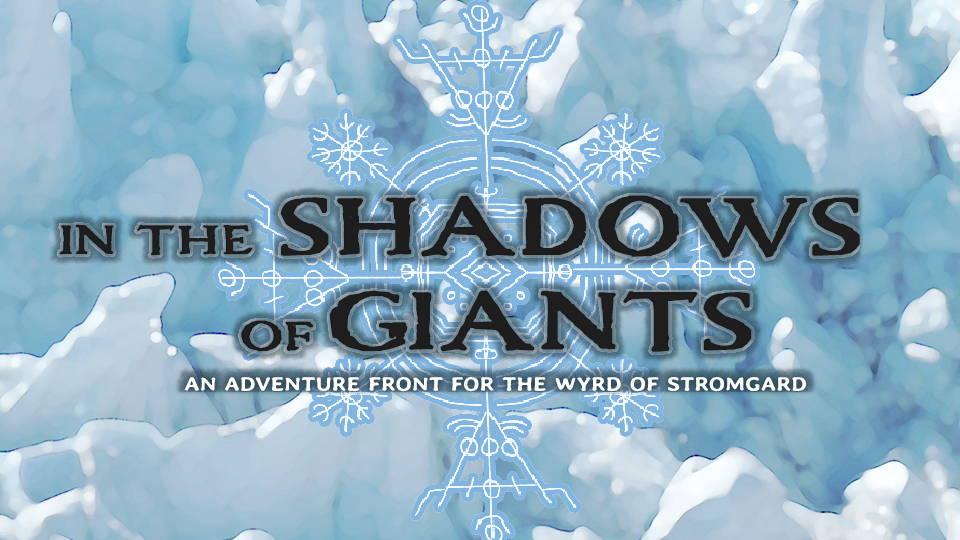 In the Shadows of Giants
Torr shook the snow from his jagged, curled horns like an overgrown goat as he slogged his way through the knee-deep drifts of snow... He hadn't been to Jötunheim in an age, though his plodding steps were steady and if he felt any hesitation, he didn't show it in his gait. Skirmishes between Jötnar clans weren't abnormal, per se, but he felt sure this was something more complex than simple territorial struggles...
Created for The Wyrd of Stromgard supplement but compatible with any Dungeon World setting, In the Shadows of Giants is a detailed, three act Adventure Front set in Norse myth and will have your PCs trying to facilitate peace between ambitious and powerful Jotnar clans where any misstep could have disastrous, bloody consequences.
Champion the voice of the Jotnar in their fight for freedom from divine rule or play them to the favor of the gods. It's up to the party of course, but one wrong move could have far reaching and devastating consequences. Players will need to leverage their might and wits to gain the trust of the Jotnar and the clout to make leaders listen.
This Campaign includes:
Light narrative context + information about myths and Jotnar
Narrative introduction
3 Distinct Acts that each contain:

Danger
Impulses
Major Forces
Impending Dooms
Grim Portents
Starter Hooks
Narrative Hooks
Special Moves
Monsters
Items
Purchase
In order to download this game you must purchase it at or above the minimum price of $2 USD. You will get access to the following files: