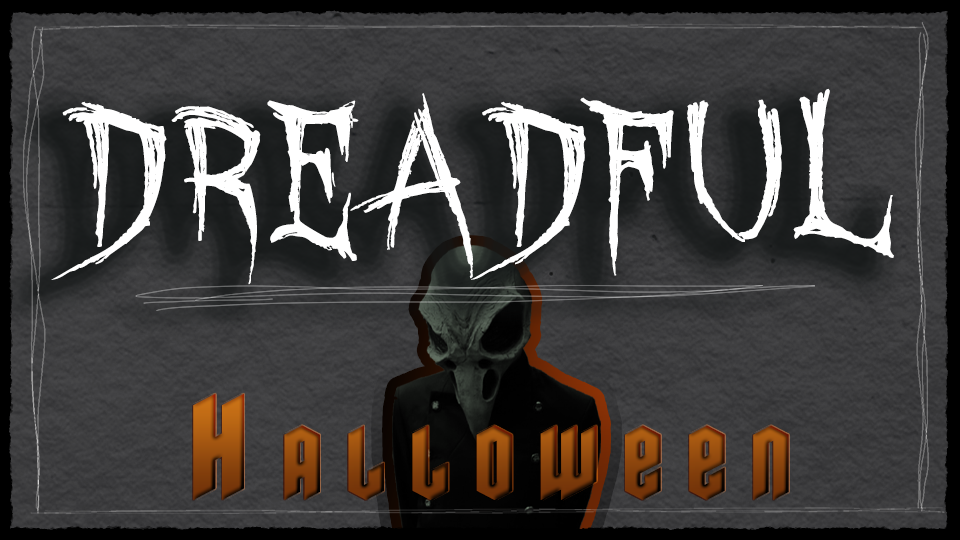 DREADFUL 2: Halloween
A downloadable Dread Supplement
Dreadful is back in this new, Halloween themed bundle ready to played for a spooky time whenever you want! This volume contains three unique games for Dread to give the most fuss-free, intense game night possible. Each game comes with everything you need to run it "out of the box" but they're also flexible enough to change in any way you can dream up.
Each Scenario includes:
Setting info
Plot synopsis
6 Character Roles + Easy-Print questionnaire sheets
Background Info
GM Section with additional info
3 Act plot outline that will guide you through a cohesive narrative
The bundle is 68 pages of aesthetically pleasing, easy-to-read layouts with full color artwork and embellishments. The following three campaigns are included:

Mischief Night: Suburban teens are sick of their uptight yuppie parents taking the fun out of the holiday and vow to strike back. Kind of plays a bit like a heist as all the PCs are specialists in a way.

Like Fire in the Veins: A virulent blight razes an isolated farming town and turns unknowing townspeople into hulking, rabid hellbeasts. Survival is obviously the goal but the PCs will need to consider how they're going to escape without 1) getting infected themselves or 2) carrying the virus out with them.
The Face of Chaos: Ancient evil disguised as a doofy Halloween mask brings incredible fortune to its wearer and slowly solves all their problems. But it's also corrupting them steadily, all while calling out to others like an evil siren song, leaving a bloody, violent wake as it goes.
Purchase
In order to download this Dread Supplement you must purchase it at or above the minimum price of $3 USD. You will get access to the following files: