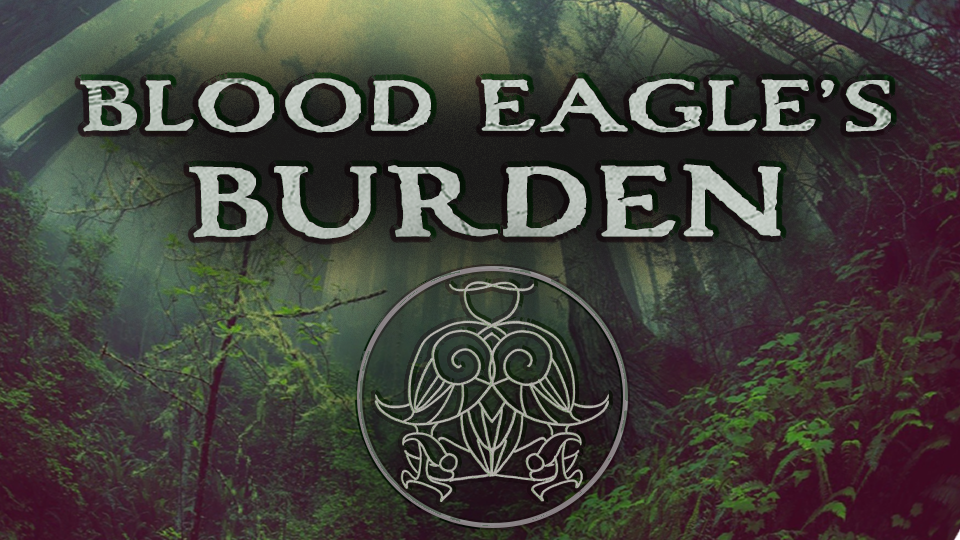 Blood Eagle's Burden - A Wyrd of Stromgard Adventure
The shrouded men lay the then-nameless Órn on a flat stone dais and tied his limbs cruelly. Descending into madness, Órn could not resist them and lay vulnerably on his gaunt stomach while strange herbs were burned and stranger chants were sung into the shadowed woods.
But then Órn's senses fled him entirely at the first touch of a blade to his unforgivably vulnerable flesh. Blood was spilled, thick and red down the dais, staining the earth below. There was no end in sight, each touch of iron or forceful hands on him worse than the last. He tried to struggle but there was no strength in his bones, his body bereft of nearly all vitality... save for whatever scraps were keeping him alive enough to scream and shout his fury.
Created for The Wyrd of Stromgard but able to be played in any Dungeon World setting, Blood Eagle's Burden is a detailed, three act Adventure Front set in high Norse myth and will have your PCs coming face to face with a violent and secret ritual needed to facilitate the will of a dark force brewing unseen.
Experience the history and customs of the Hunters- a playbook from The Wyrd of Stromgard corebook- in this Adventure centered around their past exploits and pragmatism in a world often hindered by its concepts of loyalty and laws of engagement. The Hunters are searching for something and if they don't find it soon, the whole of Stromgard will be suffering with them.
This Campaign includes:
Narrative context + information about myths and tips for running the game with and without Hunter PCs.
Narrative introduction
3 Distinct Acts that each contain:

Danger
Impulses
Major Forces
Impending Dooms
Grim Portents
Starter Hooks
Narrative Hooks
Special Moves
Monsters
Items
Content Warning: This adventure contains depictions of extreme violence and bodily trauma, please use discretion when reading and playing.
Purchase
In order to download this game you must purchase it at or above the minimum price of $2 USD. You will get access to the following files:
bloodeaglesburden.pdf
2 MB