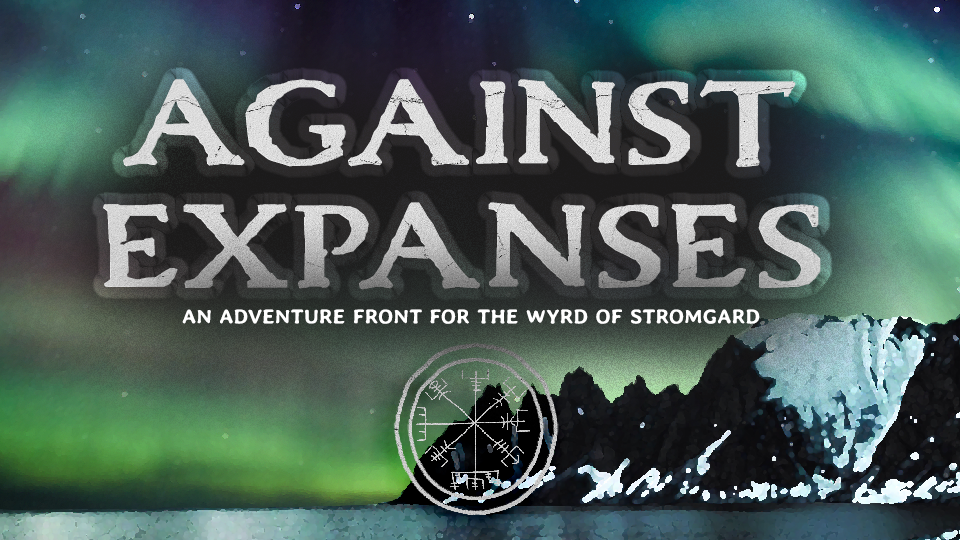 Against Expanses: Wyrd of Stromgard Adventure Front
No one spoke as the ships cut through the southern passes of The Black Band as the familar jutting cliffs and glaciers of Stromgard eased away over the curve of Midgard, the hundred or so boats making their way into the open ocean like so many sharp-beaked birds in flight...
Created for The Wyrd of Stromgard setting but compatible with any Dungeon World setting, Against Expanses is an detailed, three act Adventure Front inspired by the late Viking Age and will have your PCs sailing across unknown waters to explore new and supposedly uninhabited lands.
They'll have to rely on their wits and resourcefulness to survive, though there is no shortage of dangers in the form of epic sea monsters, hostile wildlife, and a hidden society of talented magic users.
This Campaign includes:
Light historical context + setting information
Narrative introduction
3 Distinct Acts that each contain:

Dangers
Impulses
Major Forces
Impending Dooms
Grim Portents
Starter Hooks
Narrative Hooks
Special Moves
Monsters
Items
Purchase
In order to download this Adventure you must purchase it at or above the minimum price of $2 USD. You will get access to the following files: